I was visiting an office building downtown yesterday and encountered a crew doing some remodeling. The guys doing drywall mudding were wearing stilts like these: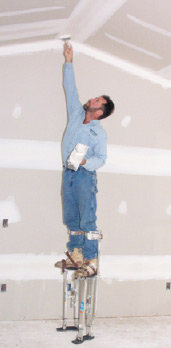 I immediately thought: Imperial walkers!

Uh oh.

Geek.

You?

This post NOT brought to you by Wil Wheaton, who is geekier (and writes better) than I.