In addition to the usual: Live Poker Radio Monday, Skillz Tuesday, Mookie Wednesday, Riverchasers Thursday (?) and Dollar Donkament Friday, this week we have the

mother

of all retarded donkey events: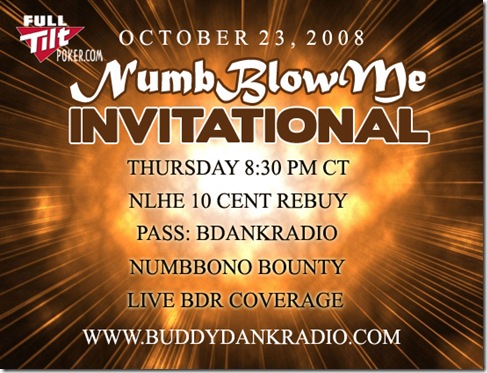 I'm probably going to play, and if so I will be testing the limits as to how many times one can rebuy in an hour.





EDIT:



I think there ought to be a Run Bad Challenge during this event. Each interested person can put some amount ($5?) on any participant in the challenge. Whichever participant rebuys the most is the "winner" and the pot is split amongst each person picking the "winner".

I'd buy myself and Katitude. Nobody runs bad in rebuys quite like Kat.



Also of note: the second coming of the Bodonkey kicks off next Tuesday (the 28th) with a twist - games on Tuesday AND Thursday. A tournament of champeens with a $2100 first prize awaits, along with the usual plethora of T$ and cash bonuses. Thanks Bodog and thanks Smokkee for putting this together!

All the details and (NOTE!) registration info can be found at Smokkee's blog.
See you at the tables!